Bathroom Straight Heated Towel Rail Radiator Stainless Steel All Sizes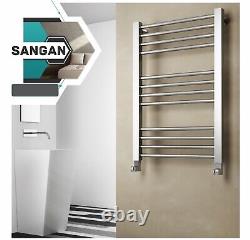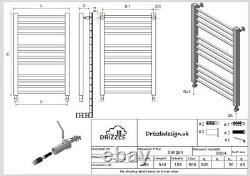 Bathroom Straight Heated Towel Rail Radiator Stainless Steel. All Sizes available (Please find the alternative links for different size, or get in touch).
A stainless steel radiator makes a slick and stylish addition to any room in your home, as it brings a fashionable edge and shine to the décor! There's no better feeling than a warm home and rooms on a cold winter morning. There are few things as luxurious!
Stainless steel is an amazing conductor, as it retains its warmth much longer than other metals, as well as being quick to heat up when turned on. Also, stainless steel requires almost no maintenance, as the alloy metal is corrosion, rust, peel and stain resistant. It is an excellent choice for a room where moisture is prominent in the air. Wouldn't you just love a radiator that takes care of itself?
It's also an effortlessly chic finish and looks great in any home, which is a bonus. Choose from our gorgeous selection of stainless steel radiators, perfect for drying your clothes and warming your home. If you have any questions regarding any of our stainless steel radiators please contact our team today!